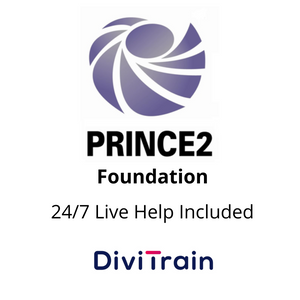 PRINCE2 is one of the most widely used and accepted non-proprietary methodologies for managing projects, as it can be applied to any project regardless of project scale, organization type, geography, or culture. This path of courses covers the objectives for the PRINCE2 Foundation exam (2009 & 2017 aligned).
Prerequisites:
This is not a general project management course, although it provides a sound framework for other techniques. Delegates should bring to the course some experience of participating in projects. Typically, between twelve months is the minimum necessary experience of working on projects.
Course outcome:
Understand the need for project management and how PRINCE2 meets that requirement
Understand the PRINCE2 process model
Prepare project plans using product-based planning techniques and undertake risk analysis and management for the project
Prepare information for inclusion in a Project Initiation Document
Understand techniques for the management of product development, quality control, and change control.
 Who should attend:
All levels of employees or individuals who intend to write the PRINCE2®: Foundation exam and those who wish to acquire the skills necessary to successfully participate in a project management team using the PRINCE2® methodology.
 CertKit content:
E-learning courses:

Overview of Project Management (PRINCE2®: 2009-aligned)
Project Organization, Planning and Risk (PRINCE2®: 2009-aligned)
Project Quality, Change, and Progress (PRINCE2®: 2009-aligned)
Starting Up, Initiating and Directing a Project (PRINCE2®: 2009-aligned)
Controlling, Managing and Closing a Project (PRINCE2®: 2009-aligned)
Tailoring PRINCE2 to a Project Environment (PRINCE2®: 2009-aligned)
PRINCE2® Project Management Overview (2017 Update)
PRINCE2® Project Planning and Risk Management (2017 Update)
PRINCE2® Project Quality and Control (2017 Update)
PRINCE2® Start, Direct, and Initiate Projects (2017 Update)
PRINCE2® Control, Manage, and Close Projects (2017 Update)
Adopting PRINCE2® for your Project Environment (2017 Update)

TestPrep Exam simulation
Online Mentor
Tips & Tricks