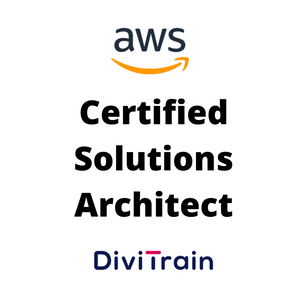 Amazon Web Services (AWS) provides cloud computing options for individuals and businesses. Matching AWS to business problems is critical for getting the most from AWS. The AWS Certified Solutions Architect – Associate exam validates technical expertise in designing and deploying scalable, highly available, and fault-tolerant systems on AWS.
This CertKit covers AWS storage solutions, coupling mechanisms, architecting, availability, databases, caching, scalability, security, and resource optimization, and is mapped to the 2020 version of the AWS Certified Solutions Architect - Associate certification exam.
Prerequisites:
We recommend that attendees of this course have the following prerequisites:
AWS Cloud Practitioner Essentials
Working knowledge of distributed systems
Familiarity with general networking concepts
Working knowledge of multi-tier architectures
Familiarity with cloud computing concepts
Course outcome:
Make architectural decisions based on AWS architectural principles and best practices
Leverage AWS services to make your infrastructure scalable, reliable, and highly available
Leverage AWS Managed Services to enable greater flexibility and resiliency in an infrastructure
Make an AWS-based infrastructure more efficient to increase performance and reduce costs
Use the Well-Architected Framework to improve architectures with AWS solutions
Who should attend:
This course is intended for Solutions Architects & Solution Design Engineers.
CertKit content:
E-learning courses:

AWS Associate Solutions Architect 2020: Storage Solutions
AWS Associate Solutions Architect 2020: Storage Security & Resiliency
AWS Associate Solutions Architect 2020: Network Options
AWS Associate Solutions Architect 2020: Network Security & Name Resolution
AWS Associate Solutions Architect 2020: Database Solutions
AWS Associate Solutions Architect 2020: Identity & Access Management
AWS Associate Solutions Architect 2020: Application Scalability
AWS Associate Solutions Architect 2020: Security
AWS Associate Solutions Architect 2020: AWS Cost Management
AWS Associate Solutions Architect 2020: AWS Developer Options
AWS Associate Solutions Architect 2020: Monitoring
AWS Associate Solutions Architect 2020: Stack Deployment and Caching
AWS Associate Solutions Architect 2020: AWS Review Course 1
AWS Associate Solutions Architect 2020: AWS Review Course 2

MeasureUp Exam simulation
Tips & Tricks
Challenge Labs

AWS SAA-C02, module 1: Cloud Practitioner (6 Labs)
AWS SAA-C02, module 2: Technical Essentials (8 Labs)
AWS SAA-C02, module 3: Storage (5 Labs)
AWS SAA-C02, module 4: Elastic Compute Cloud (3 Labs)